Staff
title-inside title-centered
2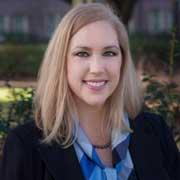 Cynthia B. Wilson, Ph.D., CFLE
Dr. Cynthia Wilson joined the Florida Center for Prevention Research as Executive Director in February 2019. Dr. Wilson has served as Principle Investigator on multiple private, state, and federally-funded projects, including grants in the areas of sexual violence prevention, teen pregnancy prevention, alcohol and other drug abuse prevention, juvenile delinquency prevention, and child nutrition. She is an experienced program evaluator, and has evaluated programs in marriage enrichment, teen pregnancy prevention, and alcohol abuse prevention. Dr. Wilson has a Bachelor's degree in Family & Child Sciences and an M.S. and Ph.D. in Family Relations from Florida State University. Dr. Wilson is a Certified Family Life Educator (CFLE), coordinates FSU's CFLE program, and has experience delivering a variety of community-based family life education programs, primarily in the areas of parenting, human sexuality, and relationship education. In addition to her role at FCPR, she has a cross-appointment as a member of the teaching faculty in the Department of Family and Child Sciences at FSU. Dr. Wilson has served in academia since 2010, having formerly taught at Baylor University and the University of Montevallo prior to joining the faculty of FSU in 2017. She has also worked in local church ministries for over 20 years in the areas of children, youth, and family ministry.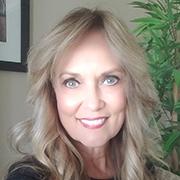 Prevention Training Specialist
Vicki is a Prevention Training Specialist at FCPR and the coordinator of the Calhoun/Liberty Sexual Violence Prevention Program sponsored by the Florida Council Against Sexual Violence. Vicki formerly worked with the Panhandle Area Educational Consortium where coordinated and implemented the Green Dot Bystander Intervention project in Calhoun and Liberty counties as a partnership with FCPR. She also provided prevention strategies to middle school students and parents in these counties by coordinating the CARE Prevention Partnership Grant. Vicki was the Drug Epidemiology Network representative for Washington County where she collected surveillance data on opioid deaths and local drug patterns and trends for the State Outcomes Epidemiological Workgroup. She continues to work with local community coalitions to increase community connectedness and awareness of the prevention projects. Prior to her work with prevention projects, she taught at Blountstown Elementary School and Blountstown High School and brings with her 35 years of teaching experience and expertise. She holds a BA and MS from Florida State University in elementary education and reading. Her work with FCPR provides her the opportunity to continue to offer school-based prevention programs, including in her hometown community of Blountstown and to the students of Calhoun and Liberty counties.
Prevention Training Specialist
Kaley de Leon is a Prevention Training Specialist at FCPR and assists with a number of projects. Kaley graduated from Florida State University with a degree in Family and Child Sciences and a minor in Psychology. Through her specialized coursework at FSU, she obtained her license as a provisional Certified Family Life Educator (CFLE-P). She currently works as a certified high school Green Dot facilitator and teaches Bystander Intervention skills intended to combat Power Based Personal Violence. She also assists with other research projects that aim to evaluate programs in the areas of sexual risk avoidance education and marriage education. In addition to her work at FCPR, Kaley works as a Board Member for the Florida Council for History Education (FLCHE) and was formerly a staff member of the Killearn Lakes Elementary School Extended Day Enrichment Program.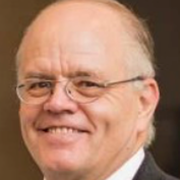 Dr. Scott Helzer holds an earned doctorate from Texas A&M University, with concentrations in statistics, experimental design, and welding engineering. He has broad and diverse research interests, having managed projects in excess of fifteen million dollars. Dr. Helzer joined the Florida Center for Prevention Research in 2000. He was instrumental in working on Medicaid Reform, and was later the program manager for the Florida CURED project. His most recent program responsibilities have focused on statistical analyses of data streams to determine the casual relationships in treatment programs for martial and family dynamics as a result of enrichment / prevention programs and the determinant outcomes over time. He has held university instructional and research postings at Texas A&M University, Embry-Riddle Aeronautical University, and The University of Northern Iowa.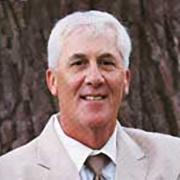 Richard L. Howell is a Project Manager for FCPR. He has managed numerous social and health related projects involving the Florida Department of Health, Department of Children and Families, National Social Norms Center, and Florida State University. Mr. Howell specializes in social norming approaches to preventing alcohol and other drug abuse prevention, having published several articles on the subject. Prior to joining FCPR in 1999, Mr. Howell served as a career officer in the United States Army. He holds an M.S. in Marketing Communications.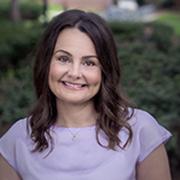 Michele L. Parker, PhD, LMFT
Dr. Michele Parker joined the Florida Center for Prevention Research as a researcher in March 2021. She is an Assistant Professor in the Marriage and Family Therapy (MFT) Program in the Department of Human Development and Family Science at FSU. She was also appointed as a Research Faculty at the FSU Multidisciplinary Center in 2019. Dr. Parker specializes in research on best collaborative care therapy practices in healthcare settings that benefit treatment outcomes. She has investigated clinical approaches for families and couples with a variety of treatment concerns, including developmental disabilities, infidelity, intimate partner violence, and divorce. In addition to her clinical research, Dr. Parker is a Licensed Marriage and Family Therapist in the state of Florida. She currently practices couples and family therapy in Tallahassee and provides clinical supervision for a range of mental health disciplines, including MFT, mental health counseling, and art therapy. Dr. Parker received her Bachelor's degree in Criminology and Sociology from the University of Oklahoma and her M.S. in MFT from Oklahoma Baptist University in 2005. She completed her Ph.D. in Child and Family Development with an emphasis in MFT from the University of Georgia in 2009. Prior to her faculty position at FSU in 2018, she was an Associate Professor and MFT Program Director at the University of Saint Joseph in West Hartford, Connecticut from 2010-2018. She practiced as an LMFT at the Hospital for Special Care Autism Center in New Britain, Connecticut where she continues to collaborate on research projects with families and children diagnosed with autism.
Bonnie Wertenberger, M.S.
Prevention Program Director
Bonnie Wertenberger joined the Florida Center for Prevention Research as Prevention Program Director in January 2021. She has managed state and federally funded prevention programs including grants in the areas of sexual violence prevention, alcohol, tobacco and other drug abuse prevention, juvenile delinquency prevention, and participated in the drug epidemiology network. She has also managed a multi-district virtual education program and has over 20 years experience as a classroom and virtual instructor. Ms. Wertenberger has a Bachelor's degree in Business Education and an M.S. in Vocational Education with a technology specialty from University of Central Florida. Ms. Wertenberger holds a Florida Teaching Certification in Business Education, as well as training certifications in the following prevention strategies: Green Dot, LifeSkills, Too Good for Drugs, Guiding Good Choices, Active Parenting of Teens, Motivational Interviewing, and TOPS.